Unique billboard ad | Client: Bureau Béatrice.
To create hype and awareness for Formula 1 in the Middle East, we designed a mind bending animation that almost makes you feel like you can touch the car. We played with the illusion of depth on a flat LED display.
This kind of project is always about creating something new. For this reason, the storyboard was a great help in understanding the flow of the entire ad and getting a general idea of what might and might not work in the animation process.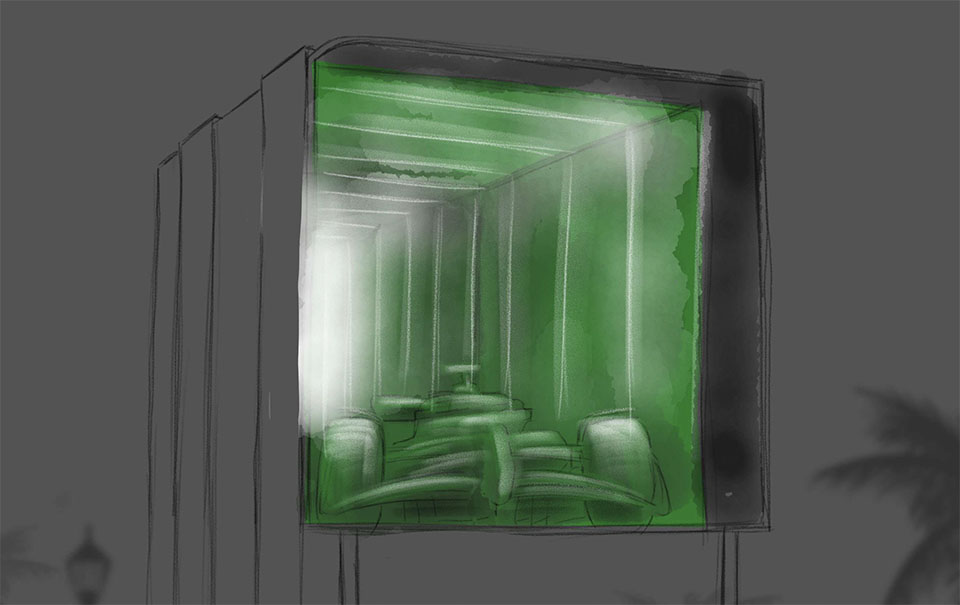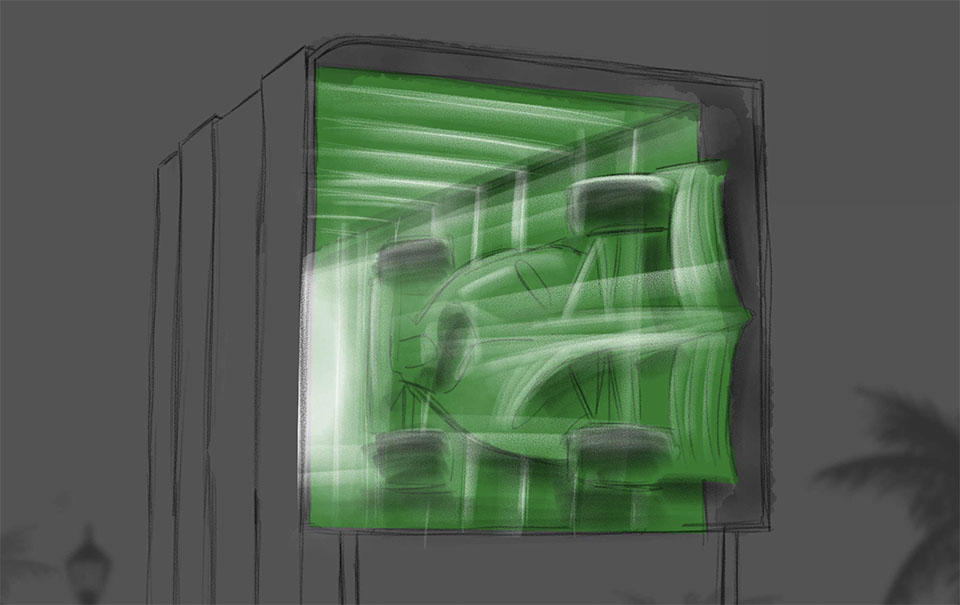 From storyboard to animation
Style frames were produced parallel with our storyboard; they represent full-color pictures visualizing our main scenes based on our storyboard. These frames were necessary to select the preferred style of the entire animation.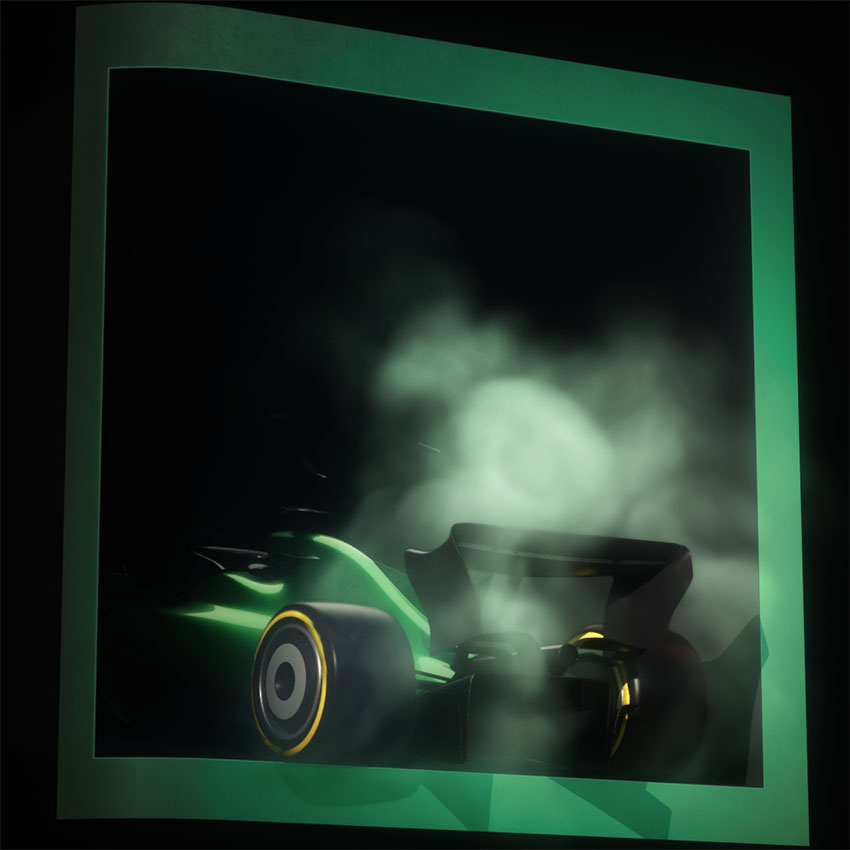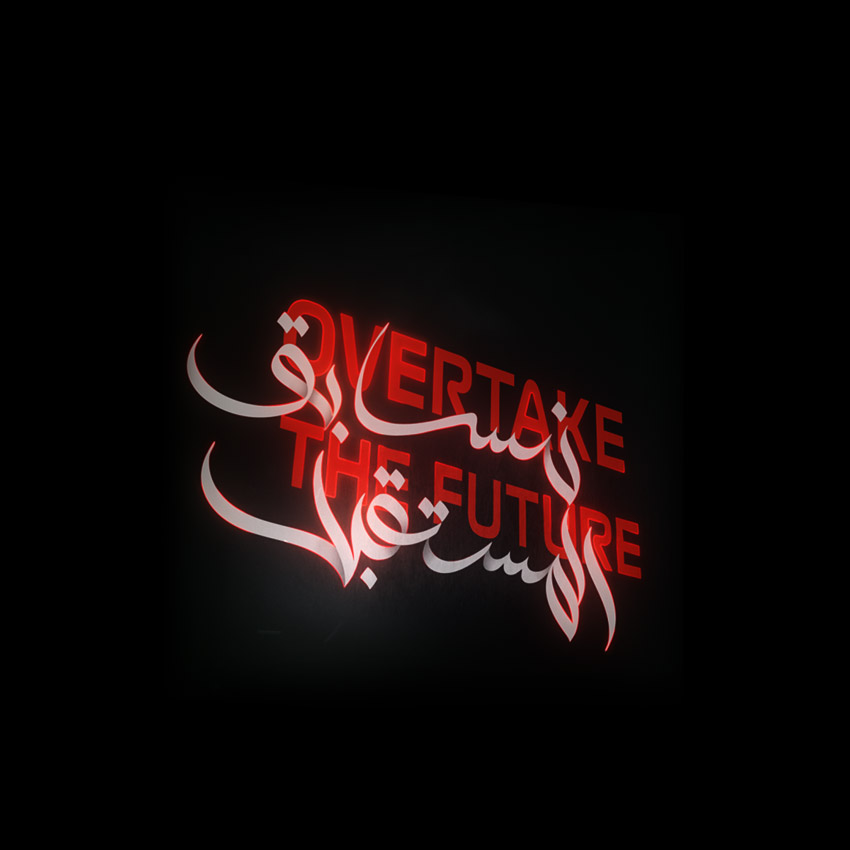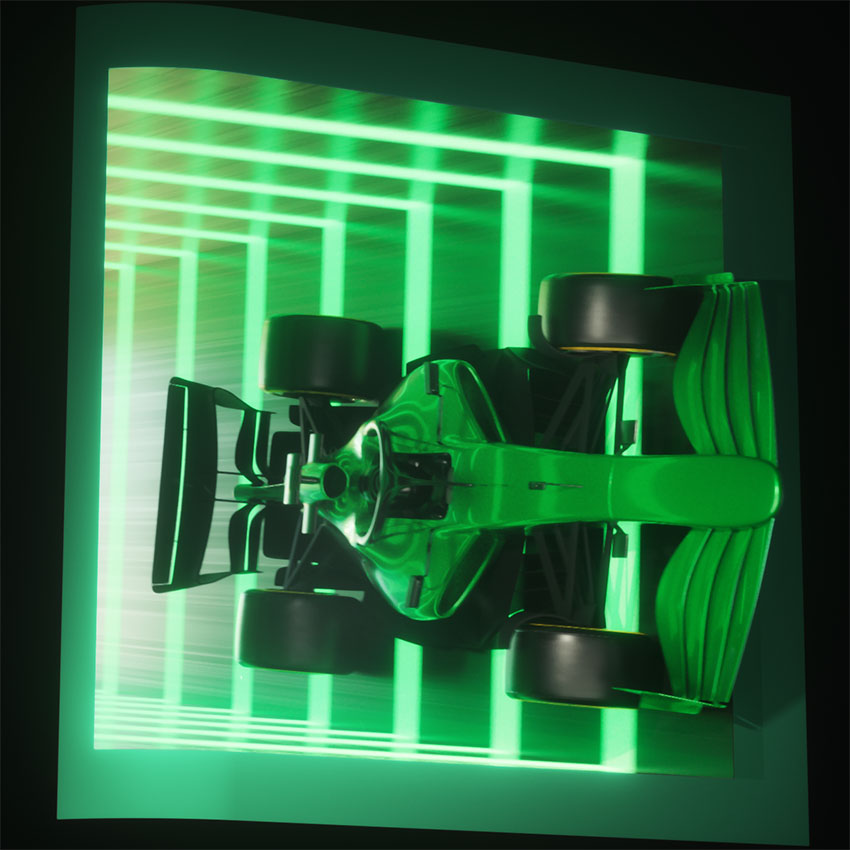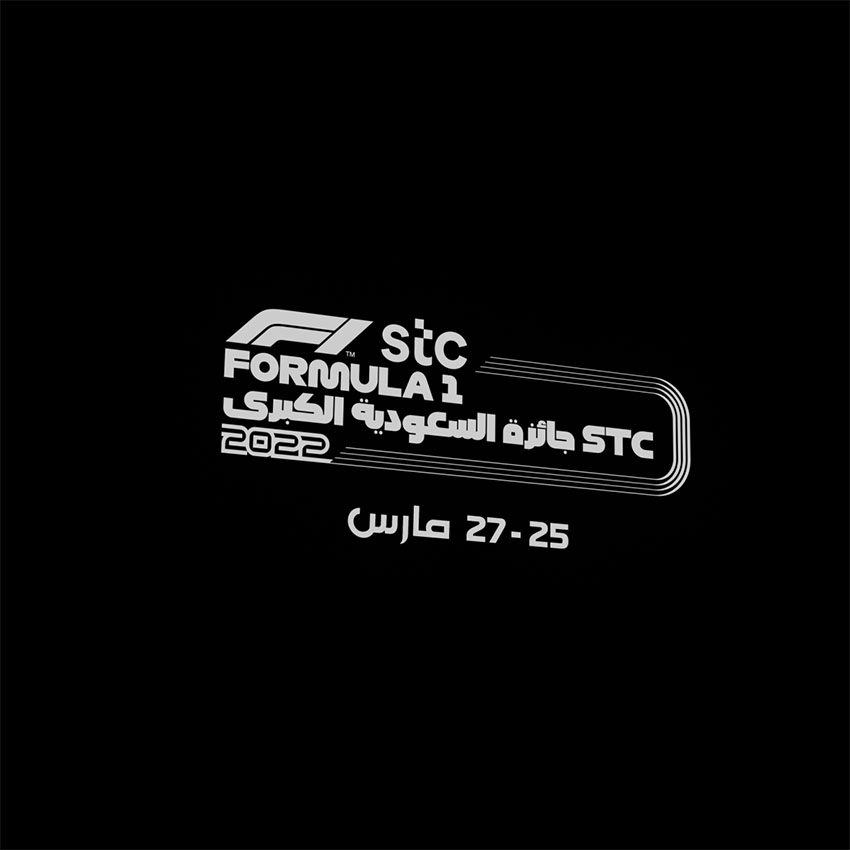 This was once again a unique approach for a traditional billboard ad.