Immersive product launch | Bureau Béatrice.
The product can be the experience.
Frameboy was asked by Bureau Béatrice to turn a 82 LED displays into an immersive experience showcasing MAC Cosmetics latest product: Stack by MAC.
The show took place on Riyadh Boulevard in Saudi Arabia and was witnessed and shared globally by thousands of spectators.
The original plan was to have two curved screens in Dubai, but those plans were changed a few weeks before the event. We went from two screens to a whopping 82 screen setup. Since we were dealing with a new concept and tight deadline, the storyboard was very important to understand what we were trying to achieve and could not be underestimated.
The concept and storyboard were created by the talented people at Bureau Béatrice.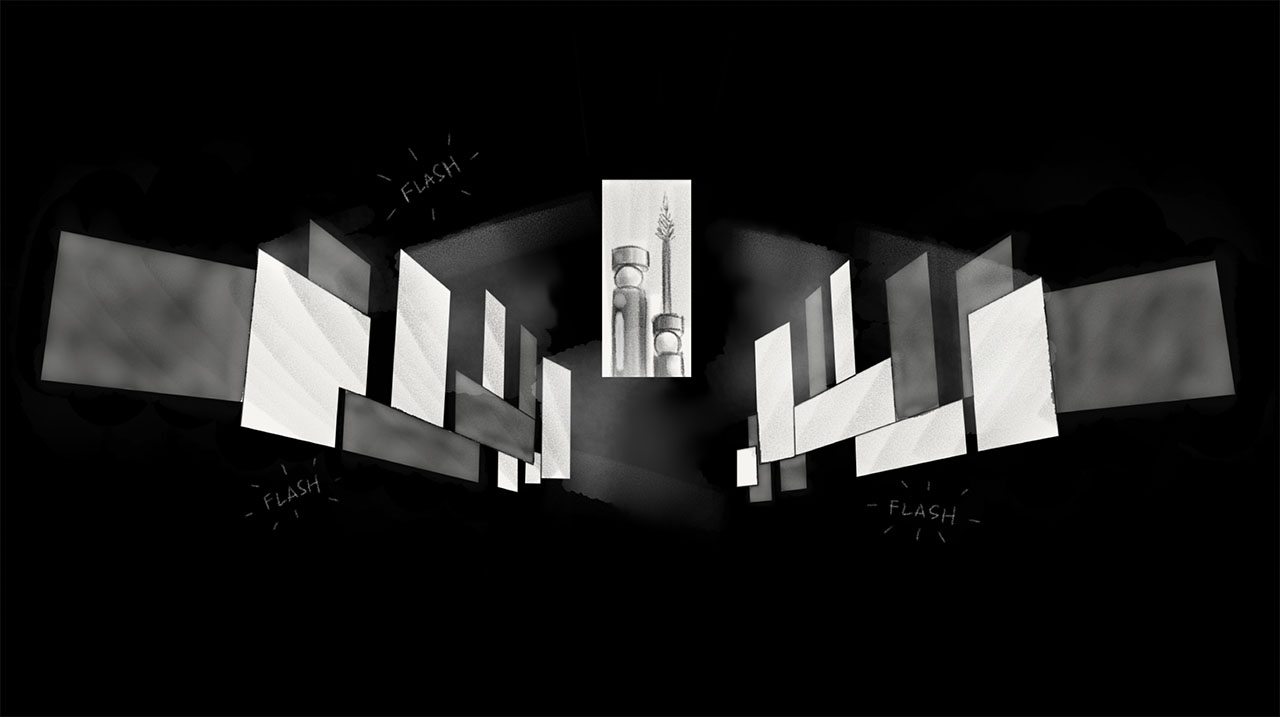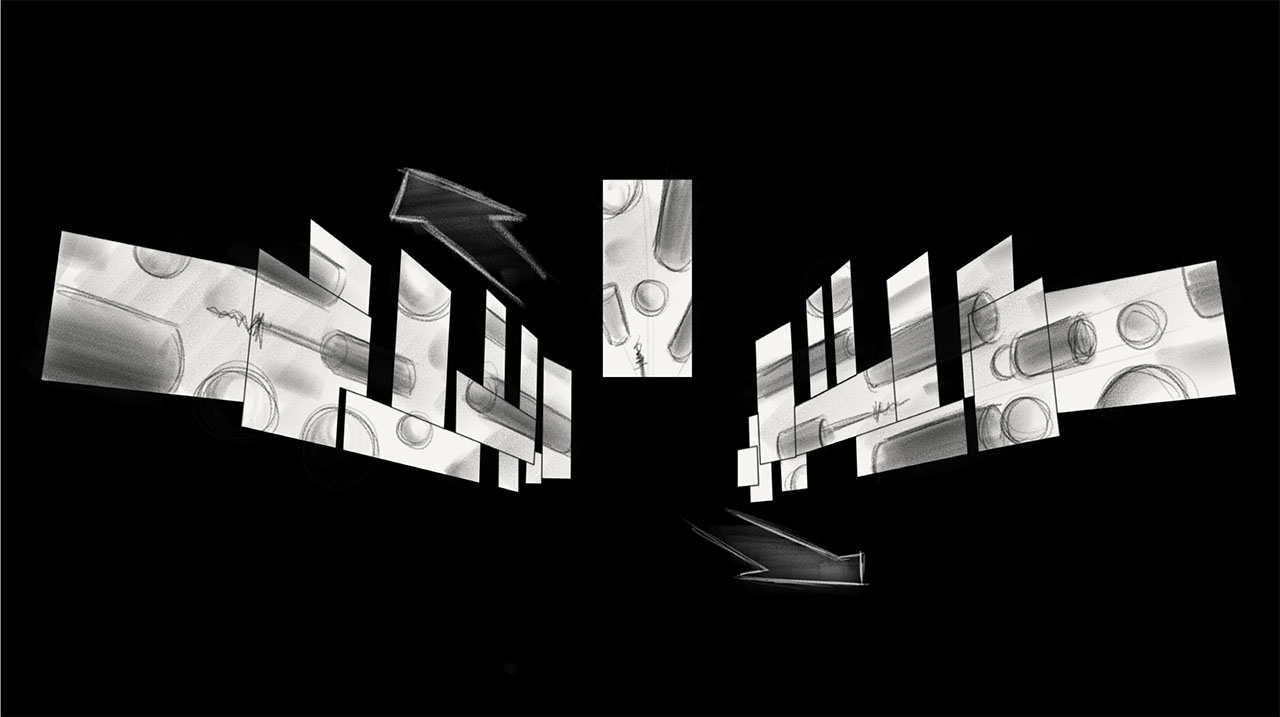 We were striving for smooth animations and a high-end look for a high-end client. To achieve this, we had to design a premium look while adhering to brand guidelines. Therefore, we invested a lot of time in the design, shading and lighting of the products without compromising on render efficiency.
The product launch show was held in Riyadh on Riyadh Boulevard. We could not be more proud to be part of a great team accomplishing such an ambitious project.